HBO's The Wire signed off a decade ago this coming March. Eclipsed in popularity by mainstream shows Sex and the City and The Sopranos on the same network, the Baltimore-set crime drama never received any major television awards, and the showrunners struggled at times to actually complete its five seasons. (Note: if you haven't yet watched it and you plan to, read no further.)
However, The Wire is, bar none, the best television show of all time. Conceived by former Baltimore journalist and already seasoned television writer David Simon, the show was singular in its ability to feel at once like entertainment and documentary. I never pushed weight, but as a former newspaper reporter and public school teacher, I can attest to the fact that the show nailed a great deal in authenticity while maintaining certain sensational elements (see: Omar's continued existence) that make for great television.
That feeling of authenticity kept the show from achieving the mainstream status of crime-drama successors like Power that clearly pay homage to The Wire but whose sensationalism (and absurdity) attract larger audiences. The show maintains a cult status that motivates your bougie-ass friends to name-drop it with an air of superiority ("Yeah, I mean, Power is cool, but it's no Wire . Wait, what? You've never seen it?!"). You either are that person or you know that person.
Wire fans are also prone to spotting show alum in other media with excitement like we're playing "Pokémon Go" in summer '16; it happens often because Hollywood understood the beauty of the show even if mainstream audiences didn't, and has thus spent the last 10 years hiring its Delaware-sized cast in a great many things.
G/O Media may get a commission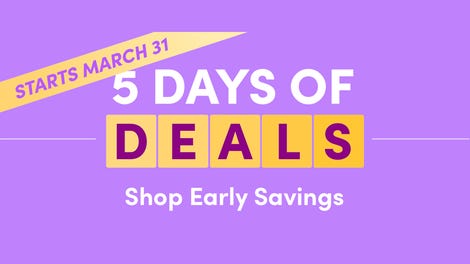 Sale sale sale
Early Savings - Wayfair's Five Days of Deals
While much of The Wire' s cast came from Simon predecessors The Corner and Homicide: Life on the Street , the diaspora of Wire alum across all of media has been substantial: If you've watched a movie or a television show, turned on the radio, listened to a book on tape, played a video game or taken in a stage show in the last decade, you've benefited from The Wire' s existence.
Here's a list of the players and what they've been up to since the show went off the air. Full acknowledgment that I don't write about all the players because we'd be here all damn day. Also, pour some out for Robert "Prop Joe" Chew.
Dominic West (Jimmy McNulty)
The British actor started his career across the pond, and he's popped up in a mess of shows and movies since The Wire. He also lent his voice to the Finding Nemo sequel, Finding Dory. Perhaps his biggest career achievement to date is that which has been confirmed by numerous natives: a solid Baltimore accent on the show.
Highlight: Nominated for a Golden Globe for Showtime's The Affair, which is still on my must-finish list.
Lowlight: Being the best thing about 2008's trashbag Punisher: War Zone movie.
Lance Reddick (Cedric Daniels)
I believe Reddick is quietly training to replace Morgan Freeman as the go-to for soul-stirring voice-overs once Freeman finally passes away in the year 2318. Sure, Reddick pops up in supporting-acting roles from time to time, but he can absolutely make a cozy living collecting checks in a recording studio without ever showering in the morning.

Highlight: Five seasons of sci-fi drama Fringe and voicing a military leader in hit video game Destiny 2.

Lowlight: Lending his voice to bootleg Gears of War wannabe 50 Cent: Blood on the Sand .

Idris Elba (Russell "Stringer" Bell)
Big Dris (and his constantly wavering accent) blew up after String was offed in season 3. He's had a music career that most folks can't tell you anything about, so it's a damn good thing that he's likely the Wire alum with the most mainstream Hollywood success.

Highlight: Elba should catch a nomination of some sort for blazing through Aaron Sorkin's dialogue in 2017's Molly's Game .

Lowlight: 2012's Ghost Rider: Spirit of Vengeance. And that so-called music career.

Aidan Gillen (Tommy Carcetti)
Like West and Elba, Gillen had a bunch of Wire fans not realizing for several seasons that he's a European man. The Dublin native had an extensive career in theater, television and film across the pond before The Wire, including the original British version of Queer as Folk. He's voiced video games, narrated audiobooks and gotten himself killed at the very beginning of a Batman film. All in a day's work for an international star.

Highlight: American audiences will recognize Gillen as the shade tree, recently departed Petyr "Littlefinger" Baelish in Game of Thrones.

Lowlight: 2017's King Arthur: Legend of the Sword. What … you didn't see it? No one did, fam.

Michael B. Jordan (Wallace)
The current reigning #BaeGod, Jordan broke all of our hearts as the young, naive hopper Wallace, who eats a couple bullets for agreeing to snitch. Wallace never made it out of season 1, but his career most certainly did: He rode a series of high-profile television and movie roles to get the title role in 2015's Creed . And we might all be rooting for the bad guy when he takes on the role of Killmonger in next month's Black Panther .

Highlight: The range Jordan demonstrated as the doomed Oscar Grant in Fruitvale Station as well as the scion of Apollo Creed proved that his star is just getting brighter. And blacker.

Lowlight: the 2015 Fantastic Four film that, like, seven niggas paid to see. Fortunately, he was part of an ensemble and not to blame for that dumpster fire.

Wood Harris (Avon Barksdale)
My favorite Harris role will likely always be opposite Tupac Shakur in 1994's Above the Rim ("I don't give a fuck what Birdie said, I will bury the botha, you muhfuckas!") . But he's maintained consistent supporting-actor work in film and television following The Wire . Like his older brother Steve, Harris' on-screen presence is commanding, and I always want to see him in more material than I actually get to.

Highlight: His role as Brooke Payne in the way-better-than-anyone-expected TV movie The New Edition Story.

Lowlight: 2012's The Babymakers with Olivia Munn. Yeah, me neither.

Michael K. Williams (Omar Little)
Perhaps the biggest net beneficiary of The Wire, Williams was a music-video backup dancer and film extra who was discovered by Tupac before he landed what's easily in the top five most iconic roles in 21st-century television to date. He parlayed Omar into a load of big- and small-screen roles, helped in part by his famous scar, which he obtained in a real-life scrap .

Highlight: He played gangster Chalky White on Boardwalk Empire in nearly as many episodes as he spent on The Wire.

Lowlight: I'm sure Williams isn't quick to remind folks that he popped up in R. Kelly's "Trapped in the Closet" series. I wouldn't be.

Jamie Hector (Marlo Stanfield)
After playing one of the most morally bankrupt human beings I've ever fucking seen in The Wire, Hector took on a number of less memorable roles in television and film, including the bad guy in Heroes and another drug lord in Power. In one of the more "WTF" examples of reality imitating make-believe, a baby shower for Hector and his wife nearly a decade ago ended in a fatal gun battle .

Highlight: Being a regular as a detective on the Amazon.com series Bosch.

Lowlight: Playing Tupac's stepdad in the light-in-the-ass 2017 biopic All Eyez on Me.

Isiah Whitlock Jr. (Sen. Clay Davis)
Like Jimmie Walker's before him, Whitlock's career has essentially been reduced to his catchphrase—everyone expects him to say "Sheeeeeeeeeeeeeeit" shortly after his cherubic face hits the screen in anything . Since The Wire, Whitlock has been a go-to for Spike Lee, which was a better thing to be in the early 1990s.

Highlight: A funny meta role in the 2011 indie comedy Cedar Rapids.

Lowlight: That terrible catcalling montage in the shitty first few minutes of the shitty first episode of the generally shitty She's Gotta Have It Netflix show. At least we got the "Sheeeeeeeeeeeeeit" out of it.

The Knockos
Sonja Sohn (Kima Greggs) and her distinct timbre often pop up in television shows and B films; she's currently in Showtime's new program The Chi . Seth Gilliam was loathsome as Ellis Carver and is even more so as punk-ass Father Gabriel on The Walking Dead. Domenick Lombardozzi ("Herc" Hauk) pops up wherever a script calls for a white guy from the Bronx with questionable morals, including shows like Chicago Fire and Sneaky Pete .

Jim True-Frost (Roland Pryzbylewski) followed Michael K. Williams to Boardwalk Empire and has guest-starred on popular shows including The Good Wife and Law & Order: Special Victims Unit. Clarke Peters (Lester Freamon) and Wendell Pierce (Bunk Moreland) both graduated to Simon's post- Wire HBO show Treme.

The Kids
The stars of The Wire' s best season have seen varied levels of success. Maestro Harrell apparently has a music career but hasn't accomplished anything more memorable than his portrayal of snitchin'-ass Randy. Jermaine Crawford ("Dukie" Weems) has had minimal film and stage work; Julito McCullum (Namond Brice) popped up on the short-lived web series For Colored Boys, Redemption . Tristan "Mack" Wilds (Michael Lee) has been the most successful of the kids, going on to star in the Beverly Hills 90210 reboot as well as cultivating a respectable, Mario-level R&B career.

The Others
Hamsterdam's finest Robert Wisdom (Howard "Bunny" Colvin) became somewhat typecast as a uniformed officer in everything from Chicago P.D. to The Dark Knight Rises to Saw IV and is currently in HBO's Ballers. Pablo Schreiber (Nick Sobotka) was scumbag Pornstache in Orange Is the New Black and is in this month's heist film Den of Thieves. Hassan Johnson's (Wee-Bey Brice) awesome Brooklyn brogue can be heard in Grand Theft Auto V . Lawrence Gillard Jr. (D'Angelo Barksdale) joined fellow Wire alum Gilliam in The Walking Dead.

Real-life B-more gangsta Felicia Pearson (Snoop) has been all over the place, releasing an autobiography, pleading guilty to drug-related offenses in 2011 and joining Love & Hip Hop: New York five years later; her fellow dead-body-in-a-vacant-stasher Gbenga Akinnagbe (Chris Partlow) played a pimp in season 1 of HBO's The Deuce. J.D. Williams (Bodie) showed up in HBO's The Night Of, still looking 17 years old after two decades.

Michael Potts (Brother Mouzone) has spent more time onstage than anywhere else, most notably in The Book of Mormon. John Doman (Bill Rawls) is currently mixing it up as one of my favorite Batman villains, Carmine Falcone, on Fox's Gotham. And Frankie Faison (Ervin Burrell) will—let's be honest— always be best known for this line .