Even though the Disney film "Ruby Bridges" has been shown during Black History Month in Florida's Pinellas County for years, it was recently pulled because a parent was worried that it would teach white children about the racism that Black children faced.
Emily Conklin, whose child attends North Shore Elementary parent, refused to let the student see "Ruby Bridges" when it was shown earlier this month. Conklin believed that the movie was inappropriate for second graders.
She made a formal complaint on March 6, stating that the use of racial epithets and images of white folks who harassed Ruby as she walked into a school will allow white children to see the racist history of segregation.
School officials for Pinellas decided to ban the movie at the St. Petersburg school until a review committee can evaluate it. This is ultimately a result of Florida parents having more say in deciding what children can see and read in schools.
G/O Media may get a commission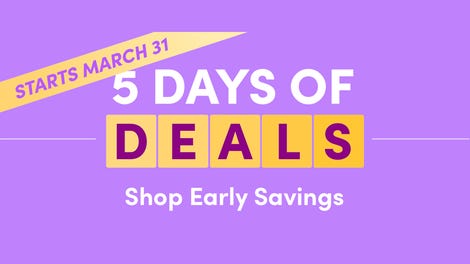 Sale sale sale
Early Savings - Wayfair's Five Days of Deals
In an open letter, Ric Davis—who is president of Concerned Organization for Quality Education for Black Students— wrote : "Many from historically marginalized communities are asking whether this so-called integrated education system in Pinellas County can even serve the diverse community fairly and equitably."
He continued: "The (Pinellas) district's leadership appears to fear the potential consequences of not acting in the way they have on these two decisions. This approach to challenging times in education in our state raises serious questions about Superintendent (Kevin) Hendrick's leadership."
The demographics of enrollment in Pinellas district schools is 51% white, 20% Hispanic, 19% Black and 4% Asian, according to state records. The rest of the students enrolled are of Native American or Pacific Islander descent or are categorized as belonging to two or more races.
Conklin was one of two parents who refused to let their children watch the movie after the elementary school sent out permission slips, which included a link to a trailer two weeks before the movie before was shown to classes.